"So then faith cometh by hearing and hearing by the word of God." Romans 10: 17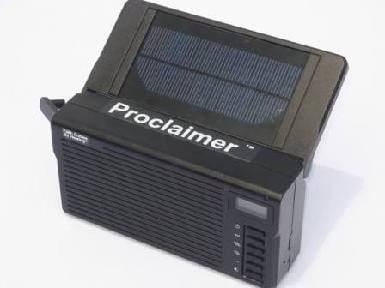 When we began working in remote villages, we learned very quickly that a hard copy of the Word of God was nearly non-existent; and even if one were to be found, an individual who could read it, and read it well, was just as hard, or harder, to be found. Understanding how vital Scripture was to the spiritual growth of these precious people, we began searching for ways to get It to them regularly. We spent hours each week verbally going over and over passages to help them memorize. We used pictures, flannelgraph, songs, games -- anything we could think of to help them. Imagine our excitement when we learned of Faith Comes By Hearing, an organization that makes available audio Bibles in many different languages!
We purchased some and watched the people began to grow rapidly as they listened
daily to Scripture. Whole villages sat and listened in the evenings; farmers played Scripture as they worked in their fields; women listened to Scripture as they sat and cooked together. For several years now GEMS has handed out these audio Bibles (called Proclaimers) to as many individuals and families as we could, and we have watched the mighty power of God's Word change lives, homes, and regions for the glory of God! Our Mission started an outreach ministry called Operation Proclamation for the express purpose of getting the Bible into the hands and hearts of the poor and unlearned. Please pray with us over this important ministry
and consider partnering with us to get audio Bibles into villages. Can a more precious gift than that of the Bible be given to one
who has never had it?
If you would like to contribute to this ministry, you can go to our donate page or you can send your donation to:
GEMS
Calvary Baptist Church
3812 Kirby Parkway
Memphis,TN 38115
*Please notate that the funds are for the Proclaimer Project.