First "Gem 4Christ" established in Ghana.
We have established GEMS in Ghana under the name of Gems Ghana Mission. Our headquarters are located near Lake Bosomtwe in the Ashanti region. From our headquarters we later hope to start "outposts" when missionaries trained at our headquarters go to establish them. Each outpost set up for planting churches will be considered a "Gem4Christ." Our goal is to have many "GEMS4CHRIST" throughout Ghana. Should God enable us to reach other countries in the future we will seek to repeat the process in that country. The following missionaries are a part of GEMS Ghana Mission.
All of our missionaries seek to live by faith.
We list them here on our website that you might pray for them and pray about what God would have you do to help them. We would love for you to take them on monthly, but also encourage you to give a one-time donation, or give what God asks you to give whenever He lays a particular missionary on your heart. You can donate online through PayPal or you can send a donation to GEMS, 3812 Kirby Parkway, Memphis, TN 38115. Whichever method you choose, please be sure to put the name of the missionary you choose in the memo. Any donations not specified will be put into GEMS general account.
The Williams Family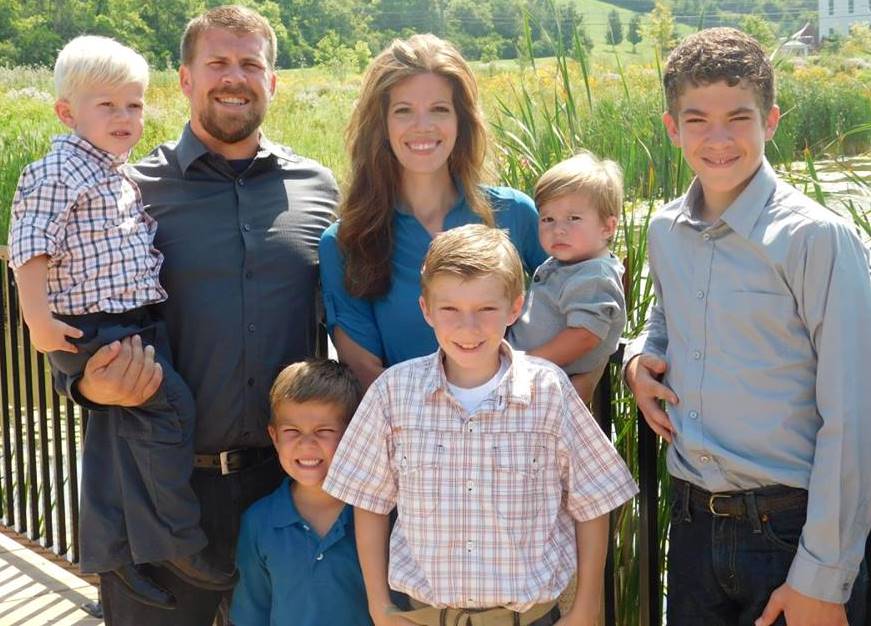 About Michael Williams:
I was born in McMillan, Michigan to Pastor and Mrs. Paul Williams. My father has been the pastor of Northstar Baptist Church for 43 years as of July, 2018. I received Jesus Christ as my Saviour while at a revival meeting when I was five years old. I surrendered to be a missionary at the age of nine while attending a revival meeting preached by Wade Eddie. A few months later, a missionary on his way to Africa came to our church; it was then that I knew that God was calling me to Africa.
About Brooke Williams:
I was born in Memphis, Tennessee to Robert and JoBeth Hooker. Due to complications at my birth, my mother and I almost died, but God spared our lives. When I was three years old, my father moved our family from Tennessee to Indiana so that he could attend Hyles-Anderson College. At the age of seven, I trusted Christ as my personal Saviour. At age eleven, I was in a serious car accident and almost died, but once again, God spared my life. My mother has reminded me of this many times, telling me, "Brooke, God spared your life twice for a very special purpose." Quite possibly it has been this saying that has been my inspiration for serving the Lord. On deputation God again spared my life when I rolled our vehicle on the way home from our first meeting, and again I was reminded that God has a special plan for me.
About Our Family:
Brooke and I were married on June 09, 2001. We both graduated from Bible College the following spring. Since then, God has given us five boys to raise for Him as we have served first in Ghana, West Africa, for almost three years and then Germany for nearly two years. God used us to help start the Independent Baptist Church of Kumasi, Ghana; to start the First Baptist Church of Awafo, Ghana; and to pastor the Word of God Church in Nuremberg, Germany. In 2012, God laid it on my heart to begin the work of GEMS and directed us back to Ghana, where we started the Faith Independent Baptist Church in Apewu. As GEMS is enlarged according to the Lord's will, we will continue to start churches around the Lake Bosomtwe region, across Ghana, and around the world!

The Brown Family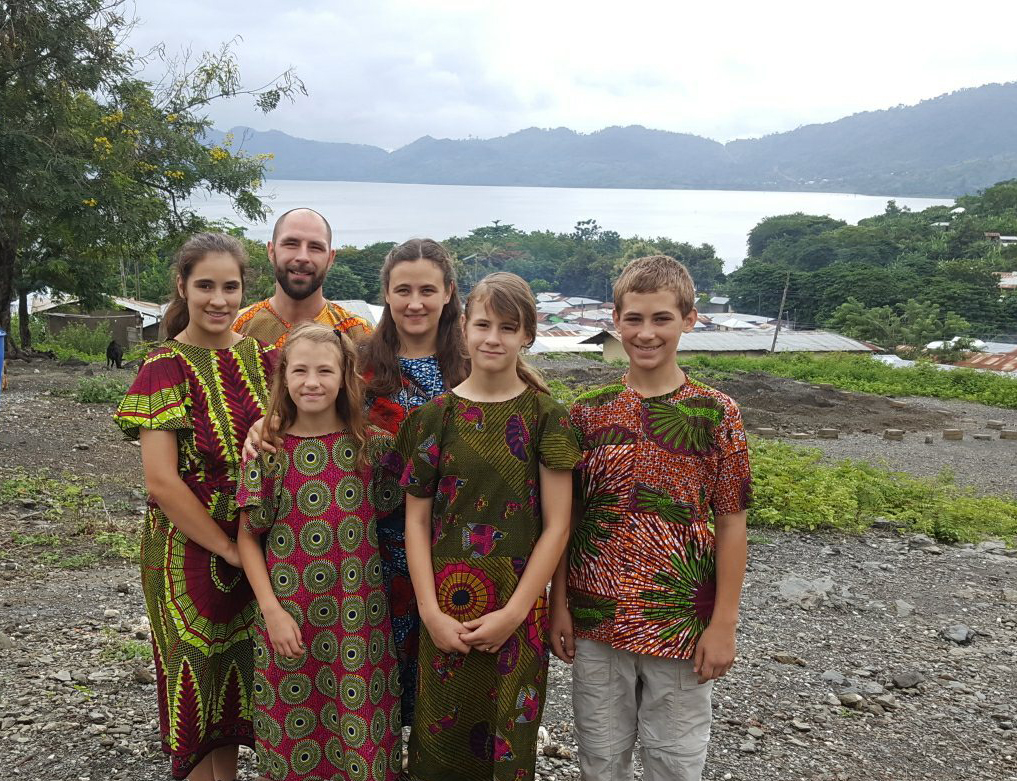 For those of you we have not had the pleasure of meeting, we are the Brown Family. My wife Emily and I (Josh) have been blessed with 4 children: Autumn (17), Joshua (16), Amaris (14), and Abigail (11). We have been serving at Calvary Baptist Church of Memphis, Tennessee, since 2002 in many of the church ministries under Pastor Robert Hooker.
My wife and I met as teenagers at Metro Baptist Church in Belleville, Michigan. I accepted Christ at the age of 9, and Emily was saved at the age of 13. My wife and I both surrendered to the mission field as teenagers. It is with great regret that we admit that we were lured away from God's calling by the cares of this world.
For 15 years, I was blessed with a successful career as a manager in the transportation industry. As the years progressed, on three occasions our decision to put God and family first (God first and family second) was tried due to work scheduling. Each instance resulted in us walking away from otherwise good positions. Three years ago, I left the industry due to being mandated to work Sundays. At this point I chose a new career which we thought would be a better one for our family and ministry. This career, too, ended up resulting in the same issues we had before. Although these situations were trying and frustrating, looking back, we can now see that this was God testing us to see if we were willing to seek His Kingdom first (Matthew 6:33).
During the last of these transitions, God led Bro. Michael Williams and his family to Calvary Baptist Church. In September of 2017, Bro. Michael asked if I would be interested in joining him on a trip to Ghana the following month. At that time I did not understand why the door had opened but told him I would pray about it. I did not believe going was a real possibility since I did not have a Passport, Visa, Yellow Fever shot, or funds for a plane ticket and only had 4 weeks to prepare. But with God, all things are possible! The passport came back in a week and a half when I was quoted a 5-week processing time! The Visa was processed in only three days! God also provided the money for the plane ticket in the few short weeks! Through the following months, the Holy Spirit's leading was evident.
God continued to work and show Himself Faithful in bringing me and a fellow church member back to Ghana for the Annual Prayer camp in January. It was while on this trip that God confirmed to me his calling to join the GEMS Ghana Mission. There is not enough time to list all that took place from January-May 2018, but God continued to reaffirm his calling to Ghana. Praise God for second chances!